July 31—Leslie Lee & Steve Gretz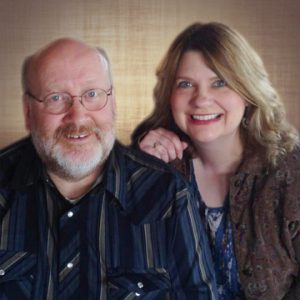 "We sing these songs because they move us, and we hope they will lift your spirits and soothe your souls."
Leslie and Steve began recording and performing together as a duo in 2003. Their music combines backgrounds in traditional, country, Americana, and gospel music with their taste for contemporary singer/songwriters. Their performances feature simple but tasteful arrangements of timeless melodies. Other traditional instruments often supplement Steve's guitar, but the focus is always on thoughtful lyrics and beautiful harmonies. Prior to their work as a duo, Steve had performed as one half of another acoustic folk duo Arnold+Gretz, producing four CDs. One of Steve's songs, "Who Taught These Idiots to Drive?", was featured on NPR's Car Talk radio show and appeared on their compilation CD, Car Tunes Volume 2: Born Not to Run.
Leslie and Steve have also sung harmony vocals onstage for Brooks Williams, Greg Greenway, Perry Cleaveland, The Dady Brothers, Joe Crookston, and Joe Jencks, and added backing vocals to the song "A Friend Like You" on Joe Crookston's 2011 release Darkling & the BlueBird Jubilee. They have opened shows for Michael Troy, Bill Staines, Danielle Miraglia, Brother Sun, Kim and Reggie Harris, and Chris Wilson.
---
From August 7th through the 21st, Bound for Glory will be Albums from the Studios, as Cornell resumes its Summer Break, and the room we use at Anabel Taylor is closed. Give Phil a call on Sunday night at 607-273-2121. The 50th year, YES, THE 50TH YEAR, of WVBR's Bound for Glory, live, starts on August 28th with Mark Rust!