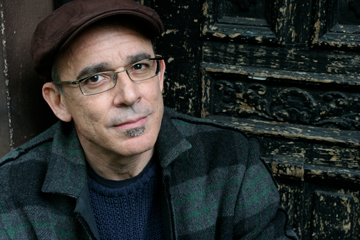 "Kenny the artist, the songwriter, the troubadour, is winning hearts everywhere and often to my good fortune, joins me in concerts. It is always a gift to see him and hear him sing his amazing songs."—Judy Collins, liner notes, "Bohemian"
Astonished audiences often ask Kenny White after a live performance, "How come I've never heard of you?" when in fact, the pianist, singer/songwriter, producer and arranger has been very well known in the New York City recording scene for decades.
Born in New York City and raised across the river in Fort Lee, New Jersey, Kenny White began his career in the 1970s, touring exclusively as the keyboard player for Jonathan Edwards and Livingston Taylor. He then became a fixture in the New York City studio scene throughout the 1980s and 1990s, producing and arranging literally hundreds of commercials for TV and radio. White has worked on many film soundtracks as a contributing writer/musician, and has appeared on dozens of recordings of other musicians.
"Long List of Priors", his aptly named new album, is the latest collection of original songs: indelible snapshots of the human condition, from heart-wrenching to hilarious and observed with the precision of a diamond cutter. As on his past recordings, Kenny White's work in the studio enabled him to assemble a who's who of musicians and guest artists to appear on the album.