November 18—Debra Cowan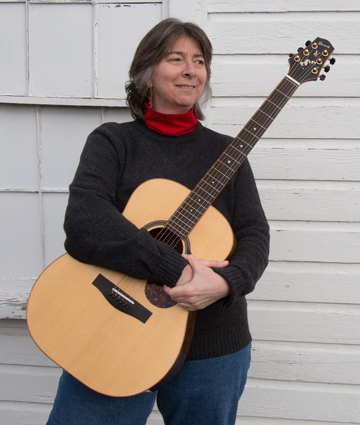 "Debra has a voice which beautifully combines Celtic and Appalachian sensibilities…deeply satisfying, lyrical and musically elegant." -Roseanne Cash
Following a life-long desire to sing and perform, Debra Cowan left her job as a California middle school math teacher in 1997 and went to live in Edinburgh, Scotland for six months. There she learned the art of unaccompanied singing and upon her return to the USA in 1998 began traveling all over New England performing at any open mike within 100 miles of her new home in Springfield, Massachusetts. Almost 20 years later, she is now a full-time performer who bridges the old and new with a refreshing stage presence. She can be seen in many venues, heard on both terrestrial and internet radio world-wide and will travel anywhere to sing. Her four recordings have been met with high praise and in June 2015, she was featured in the UK folk music magazine, Living Tradition. She tours extensively in the United Kingdom and in North America and can also be seen on stage with her good friend, singer and musician John Roberts. When Debra isn't touring internationally or busy with her activities as American Federation of Musicians (USA) Local 1000 Vice-President, she makes her home near Worcester, Massachusetts.
---
December 2—Cosy Sheridan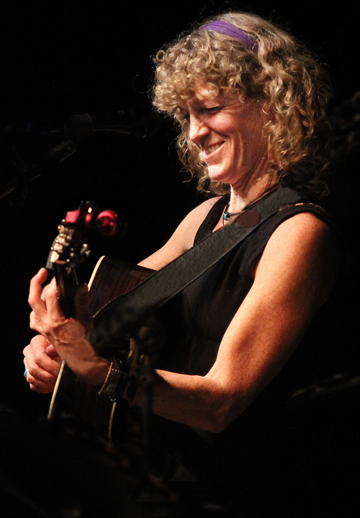 "A Buddhist monk in a 12-step program trapped in the body of a singer/songwriter."—The Albuquerque Journal
Cosy Sheridan first caught the attention of national folk audiences in 1992 when she won both the Kerrville Folk Festival's NewFolk Award and The Telluride Bluegrass Festival Troubadour Contest. Soon after, she released her critically-acclaimed debut CD Quietly Led on Waterbug Records. She has been on the road ever since, playing clubs, concert halls and coffeehouses from Seattle to Berkeley and across and across I-80 to Omaha, Chicago and then to Boston where she now makes her home. On her new CD, Sometimes I Feel Too Much, she writes of these years on the road in her song Woody Guthrie "Watch Over Me". She's released ten CDs, taught songwriting at workshops and camps across the country, and written a one-woman-show entitled The Pomegranate Seed – An Exploration of Appetite, Body-Image and Myth. Cosy Sheridan is one of the most respected touring musicians on the folk circuit, appearing everywhere from Carnegie Hall to the Jerry Lewis Telethon and the Philadelphia Folk Festival. For the past 20 years she has taught classes in songwriting, performance and guitar at workshops and adult music camps across the country including The Puget Sound Guitar Workshop and The Swannanoa Gathering.
Her concerts are wide-ranging explorations of modern mythology (meet Hades the Biker), love songs for adults, contemporary philosophy for the thoughtfully-minded, children's stories woven into tales of modern adulthood, and her signature parody on aging and women. Throughout this journey, her lyrical dexterity is backed by her distinctive, percussive bluesy-gospel guitar style. Cosy brings a depth of experience to her craft.