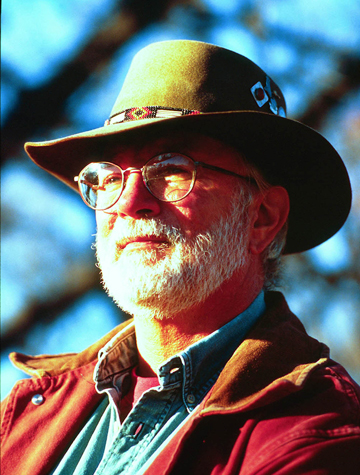 After over 43 years, you might think that musician/songwriter Bill Staines might start slowing down, but that's just not the case. Bill performs more than 175 shows a year and drives close to 70,000 miles getting to them. He is one of the most durable and beloved singers on the folk music scene today.
Staines has twenty-six recordings and has written over three hundred songs, many of which have been recorded by the likes of Peter, Paul, and Mary, Makem and Clancy, Nanci Griffith, Glen Yarborough, and Jerry Jeff Walker. Songs like "All God's Critters," "The Roseville Fair," "Child of Mine," and "River," have become folk music classics. Composer David Amram once described Bill as "a modern day Stephen Foster. His music will be around a hundred years from now."
"I have always wanted to bring something of value to people with my songs. I think that is important, to try to write beyond myself, to write to the great things that we all experience in our lives." For Bill, that is what folk music is all about–a music rich in the human experience and spirit.
---