The Vollmers–July 15, 2018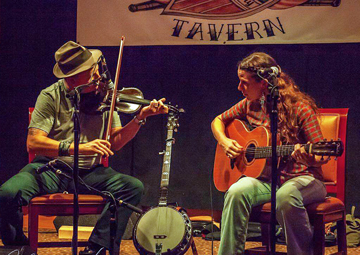 The Vollmers are an acoustic duo composed of newlyweds Claire Byrne of Driftwood and Brian Vollmer (Old Time Music Party & The Gerry Garcia String Band). They are full-time musicians who also teach and lead workshops. They make their home in Binghamton, New York. They play older country and bluegrass songs, archaic fiddle tunes from rural Appalachia, and original roots music. Their interpretation of timeless American music is compelling and revealing.
Brian's first CD, Old Time Music Party, was released in 2013, and quickly received widespread acclaim. Banjo Newsletter said, "a great old-time recording that honors the past while staying up to date with younger musicians who will carry on the tradition; in good hands for years to come." The album has had such an impact on the Old Time music community that you can always hear some of the more unusual and archaic tunes that Brian composed for the album being played at jam sessions at prestigious fiddler conventions all over the world. In recent years, Brian moved from the mountains of Tennessee and North Carolina to Upstate New York. There he met musician Claire Byrne of Driftwood during an apprenticeship in Ithaca, and they ended up getting married.
Mixing folk, country, blues, old time and a sound that's all her own, Claire Byrne's music flies out of her heart and into the room in which she sings. Held akin to the musical styling of Loretta Lynn, June Carter and Janis Joplin, Byrne's music is rich in energy and emotion and reflective of human nature. Well known as the violinist and singer in Driftwood, Byrne now also plays with Brian in The Vollmers.
---
John O'Connor–July 22, 2018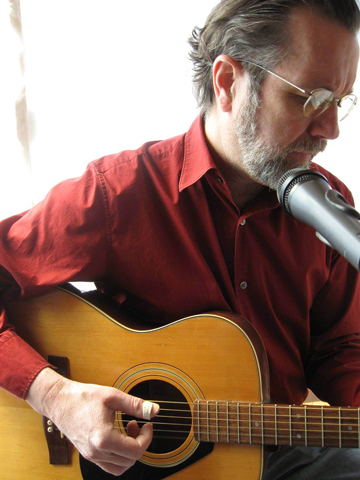 "John O'Connor is one of those rare songwriters that paints honest, non-romanticized pictures of people's lives. Like Woody Guthrie or Utah Phillips, he uses deceptively simple language to take us into the complex lives of workers in many parts of the world." — John McCutcheon
John began his involvement in the labor movement working in the factories of Waterloo, Iowa. Inspiration from Woody Guthrie led to a 30-year career as a folk singer and cultural educator.
In 1983, John sent a batch of his songs off to Flying Fish Records cold and–almost unheard of in the business–landed a contract to make an album. Songs For Our Times came out in 1984 and was named one of the best albums of the year by several folk publications and radio stations.
Thirty years later John is still stalwart in his focus of fighting for the working class and inspiring them with his music and their music.
In 1993, the first union for traveling musicians on the acoustic music circuit was chartered as a local of the American Federation of Musicians, due in large part to John's efforts and imagination. There are few on today's folk music scene that have not heard of the work of Local 1000, the North American Traveling Musicians Union.
---
Pat Wictor and Deborah Latz–July 29, 2018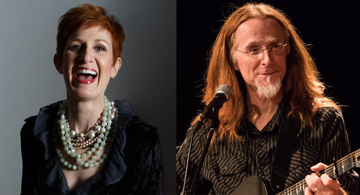 "Pat Wictor walks onstage and sits down. He places a Guild DV-52 flat across his lap and begins playing slide guitar. The sounds are snaky and sizzling."—Richard Cuccaro, Acoustic Live
Pat Wictor has made his mark as a singer-songwriter with songs that incorporate—and subvert—rural blues and gospel traditions. Until 2017, Pat had been touring nationally as part of Brother Sun, the powerful harmonizing trio with Joe Jencks and Greg Greenway, garnering critical acclaim.
An American by birth, Pat's early years were spent in Venezuela, Holland, Norway, England, and East Texas. His time abroad gave him the perspective of a world citizen and set him on a journey to understanding America—and his own "American-ness"—through music.
An adept improviser and accompanist, he is sought after as a collaborator, sideman and session musician, with dozens of recording credits to date. He writes a monthly e-mail column, "A Few Choice Words". He is a music educator, teaching workshops on improvisation, writing, interpreting, and rearranging songs.
Pat is an in-demand session musician, providing his distinctive slide guitar and vocals on dozens of recordings, including releases by Sloan Wainwright, Jon Vezner, Joe Crookston, and a forthcoming CD by David LaMotte.
Pat will be joined tonight by the New York-based jazz singer, songwriter, arranger, and actress Deborah Latz.