The best way to experience Bound for Glory is as a member of the live audience! Below are some maps to help you out: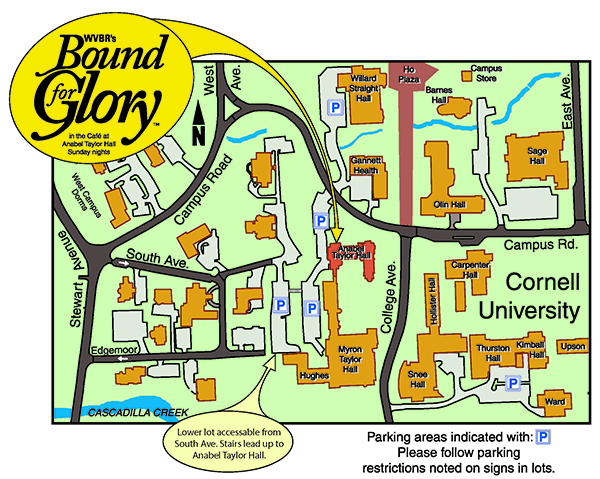 Click Here for a pdf version of this map suitable for printing out.
You can find Anabel Taylor Hall on your GPS unit by putting in the address: 548 College Ave, Ithaca, NY 14850.
The Google map: