Bound for Glory will be Albums from the Studios for the rest of the  Spring Semester
Each week for the rest of the semester we will be featuring a recording of a previous live show or music from a selected performer. Is there something you would like to hear? Email Phil at bfg@wvbr.com    Click here for ways to listen to the show.
---
On your radio March 28—
Mark Rust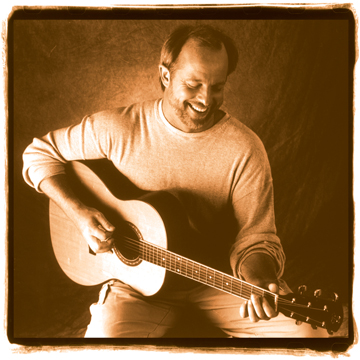 Mark Rust is one of those rare performers whose welcome will never wear out. He's a perennial Ithaca Festival fixture, writing songs every year based on the theme for the Festival, and is the author of Ithaca's unofficial anthem, "Ithaca Sunset". He's surely in the running for most-ever Bound for Glory performances, and we'll be delighted to see him whenever it can be arranged.
Mark's music and stage presence reflect the harmonies of nature and the simplicity and beauty of life as he discovered it while growing up in the Catskill Mountains. The author of nearly two hundred songs, including many about Ithaca, Mark material focuses his songs on the timeless topics to which we all relate. His performing career began with his family; the Rust Family appeared at concerts, festivals, and coffeehouses across the country. As a solo artist, Mark has opened for David Brenner, and appeared in concert with Pete Seeger; Peter, Paul & Mary; and Tom Chapin.
Mark's CD "Live at the Ithaca Festival," recorded with many of us present, was nominated for a Campus Entertainer of the Year award by the National Association of Campus Activities. He sings with strength and clarity, accompanying himself variously on guitar, piano, banjo, and mountain and hammered dulcimer. He captivates his audience and quickly makes them an integral part of the performance; in that moment, we all become part of his family.
---
On your radio April 5—
Mac Benford and UpSouth
The Mac Benford and Up South show from October 28, 2018.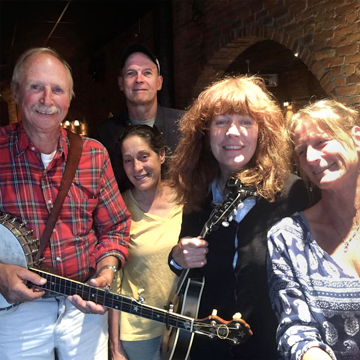 Master of old-time banjo, Mac Benford is well-known to string band lovers in Ithaca. In the 1960s he and exuberant fiddlers Walt Koken and Bob Potts formed a trio that, adding bassist Jennie Cleland and guitarist Doug Dorschug, would become the legendary Highwoods String Band, bringing a percussive, rollicking style associated with southern Piedmont music to the smoother fiddle band styles of the northeast.
From learning clawhammer banjo at Williams College to seeking Appalachian masters like Roscoe Holcomb, combing through old 78s for 1920s tunes, Mac was in the forefront of the string band revival in late '60s California. Back in the Finger Lakes, Mac made his mark as the Highwoods romped through festivals in the U.S. and Europe, taking their rhythms to Latin America as emissaries of the State Department. Highlighting that decade was a 1978 Carnegie Hall concert with The New Lost City Ramblers, capped by a Grammy-nominated recording. Settling down on his Mecklenburg farm, Mac kept the music expanding into blues, bluegrass, and western swing with his 1980s Backwoods Band, and the Woodshed Allstars in the 1990s. The driving power of these groups breathed new life into old music, drawing young fans to old-time music through musicianship and sheer good times.
With tight arrangements, original songs and clarion vocals by Marie Burns, recordings by the Allstars have been anthologized on major compilations. Preserver of Appalachian string band traditions, Mac is a treasure trove of songs past and present. After October gigs at The Rongovian Embassy in Trumansburg, he reunites with Marie, Sally Freund, John Hoffman, and Randi Berkman as the rocking group Upsouth, for an evening of joyful, dance-inducing music.