February 16 – Carolann Solebello & Joe Iadanza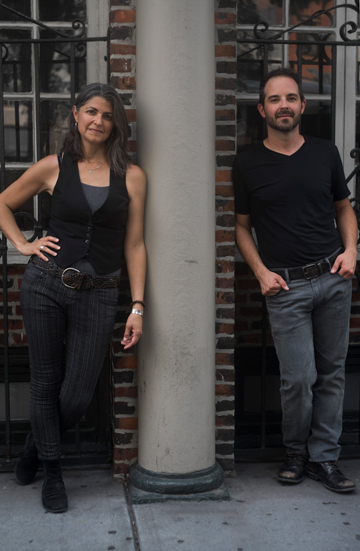 As kindred spirits and longtime friends Carolann Solebello and Joe Iadanza are perhaps the yin and yang of performing songwriters. Solebello's smooth, warm voice and precise rhythm guitar perfectly dovetail Iadanza's raw, honest vocals and graceful six-string virtuosity.
Carolann Solebello was born and bred in New York City. Best known to folk audiences as a founding member of Americana trio Red Molly, she now tours both solo and with modern folk quartet No Fuss and Feathers.
Carolann's smooth, compelling voice and warm acoustic guitar style surely nod to rural folk traditions, yet her decidedly urban sense of rhythm and sophisticated vocal phrasing bend those traditional forms into more contemporary shapes. Carolann has garnered a number of songwriting awards, and her lyrics, always sharp and incisive, delve deeper and wider than ever before on her latest release, "Shiver" (2018).
"Shiver is perhaps my most intimate album to date," Solebello says. "Though some of these songs feature characters who are purely products of my imagination, each narrator, real or imagined, whispered to me from some unswept corner of my psyche, asking to be heard."
Born of Italian immigrants and union activists, Joe Iadanza understands the passionate struggle of the American dream. With a voice that recalls Cat Stevens and Harry Chapin, and songs that hearken to the impassioned storytelling of Springsteen and Leonard Cohen, this Long Island native's music is rooted in classic folk: honest and raw.
Joe's return to the road in 2019 is marked by the July release of his third studio album, Common Man—a folk-rock love letter about trust, starting over, and charting new relationships.
---
March 1 – The Vollmers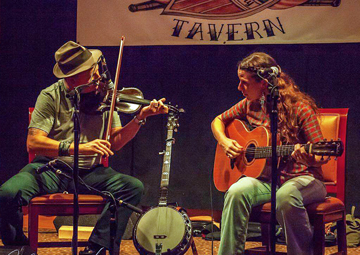 The Vollmers are an acoustic duo composed of spouses Claire Byrne of Driftwood and Brian Vollmer (Old Time Music Party & The Gerry Garcia String Band). They are full-time musicians (who also teach and lead workshops), who make their home in Binghamton. They play older Country and Bluegrass songs, archaic fiddle runes from rural Appalachia, and original roots music. Their interpretation of timeless American music is compelling and revealing. Their debut album, "Waves on the Sea" has just been released.
Brian's first CD, Old Time Music Party, was released in 2013, and quickly received widespread acclaim. The album has had such an impact on the Old Time music community that you can always hear some of the more unusual and archaic tunes that Brian composed for the album being played at jam sessions at fiddler conventions all over the world. In recent years, Brian moved from the mountains of Tennessee and North Carolina to Upstate New York. There he met and married musician Claire Byrne of Driftwood during an apprenticeship in Ithaca.
Well known as the violinist and singer in Driftwood, Claire Byrne mixes folk, country, blues, old time and a sound that's all her own. Byrne's music flies out of her heart and into the room in which she sings. Held akin to the musical styling of Loretta Lynn, June Carter and Janis Joplin, Byrne's music is rich in energy and emotion and reflective of human nature.
---
March 8 – Bill Destler & Rebecca Johnson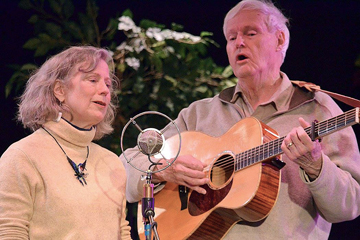 Bill Destler has been singing traditional and original songs for more than forty years. He first appeared on Bound for Glory in 1969. A Connecticut native, Destler first started on guitar while a grad student at Cornell. Since appearing on Bound for Glory in the early years, Bill has gone on to other things, like becoming the President of the Rochester Institute of Technology until his retirement in 2017.
A skilled guitar, banjo, and mandolin player, he has recorded for Folk Legacy (as part of the Sharon Mountain Harmony ensemble) and Swallowtail records and has two recent CD's. He has performed at folk music clubs, festivals, colleges, and coffeehouses all over the U.S. Bill is a traditional song-finder, and many of his songs are performed exclusively by him. Several of his original songs have been recorded by others (e.g. "Would You Have Time") and his recent composition, "Alternative Facts" has been downloaded more than 5,000 times on YouTube. He is often joined by his wife, Rebecca Johnson.
---
March 15 – Dana & Susan Robinson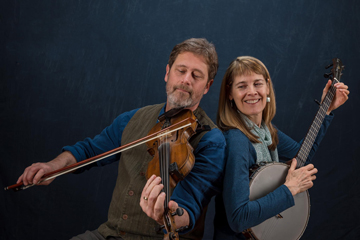 "Many songwriters have been heralded as modern-day Woody Guthries or keepers of the American rural spirit, but that mantle might be better entrusted to musicians like Dana Robinson who embody both the heart and soul of folk music." – Dirty Linen
From Cabot, Vermont, Americana-roots and folk duo, Dana and Susan Robinson combine vivid, songwriting and storytelling, with fiddle tunes, banjo grooves, elegant melodies, and rich harmony singing. Their unique blend of original songwriting and traditional Appalachian music bring to their performances a deep understanding of America's musical heritage, and how it relates to our contemporary lives.
A native of the Pacific Northwest, Dana relocated to New England where he discovered both a thriving songwriters scene and the deep well of traditional mountain music. In the early 1980s, Dana settled in northern Vermont and built a house "off the grid". He launched into full-time touring after the release of his 1994 debut CD, Elemental Lullabye, and after receiving a request to perform at Carnegie Hall in New York City for Putumayo's Shelter benefit project.
Susan grew up with her dad's jazz big band rehearsing in the basement in Manchester, Vermont and learned classical piano as a child. As an adult she turned to oboe and Scottish fiddle. After Susan and Dana met in 2002, she took up old-time banjo and learned from the banjo-greats in and around Asheville, North Carolina. Since 2003 Dana and Susan have performed hundreds of concerts across the United States, Great Britain and Canada.
---
March 22 – Reggie Harris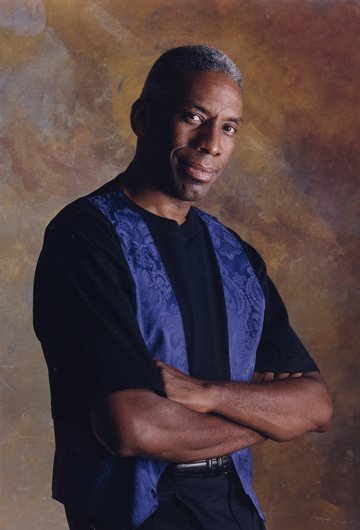 Reggie Harris is a singer-songwriter, storyteller, and cultural ambassador on a mission to educate, entertain, and inspire. For over 40 years, he has captivated audiences to standing ovations in the US, Canada, and across Europe.
A songwriter of great depth and insight, Reggie writes from a personal but accessible place that reveals his deep sense of humanity and a uniquely positive worldview. He is a trailblazer who performs for audiences of all ages. His effervescently humorous and hopeful presence has led fans to label him the "Ambassador of Joy, Hope, and Freedom."
An educator who entertains, Reggie's songs reveal the subtle truths of issues that touch our lives regardless of color, background, age, or nationality. It's about the laughter and the tears… the challenges and the joy… the global and the personal. It's about history and the present day… the sacred and the laugh out loud funny moments that define us.
Reggie is a teaching artist for the John F Kennedy Center's CETA program, a Woodrow Wilson Scholar, and the Director of Music Education for the UU Living Legacy Project. Reggie leads workshops and seminars on songwriting, race relations, and performance at colleges and universities, retreat centers, and festivals.
---
April 12 – The Cadleys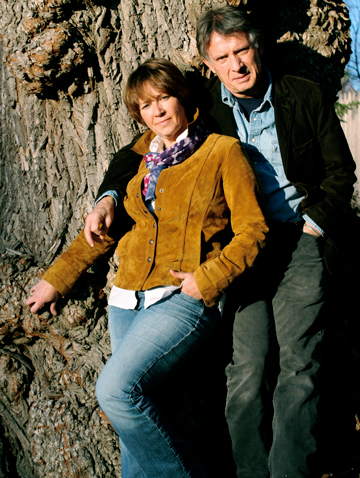 The Cadleys have each been involved with music in the Syracuse area for many years, John as a songwriter and member of area bluegrass bands, Cathy as a singer and church's music director. The two started playing as an acoustic duo, Cadley & Wenthen. After marrying in 2012, they've performed as The Cadleys, bringing together two wonderful instrumentalists and two beautifully blended voices to traditional covers and original songs.
At 13, John Cadley picked up the guitar and was drawn to the virtuoso picking of Lester Flatt and Earl Scruggs. After getting a master's degree in public communications he started work as an ad copywriter, eventually becoming associate creative director at Eric Mower and Associates, all the while continuing to play and write songs. He went on to join and form bluegrass bands, such as Cripple Creek and The Lost Boys. Cadley has often said that, "My writing is Bill Monroe meets Jackson Brown." One of his songs, "Time" with vocals by Lou Reid and harmonies by Vince Gill and Ricky Skaggs, reached #1 on national bluegrass charts.
Cathy began learning guitar at age 11 from her uncle Ed Hamell who had an international reputation as a singer/songwriter. Cathy became adept at classical, jazz and bluegrass flatpicking guitar styles as well as clawhammer banjo. She serves as the music director for Fayetteville's Immaculate Conception Church.
---
April 19 – Curtis & Loretta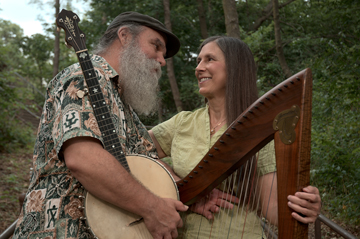 "These are amazing stories–and each song is more powerful than the last"–Minnesota Bluegrass Magazine
In 1977, a theater graduate from Minnesota, Loretta Simonet, was sitting on a beach in Santa Cruz, California, playing her guitar and practicing for a variety show. A young Texan named Curtis Teague—who had just returned to the mainland from Hawaii—stopped and said, "Hey, I play guitar!" They sat down together on a piece of driftwood and as they sang, they couldn't help but notice how well their voices meshed. They played together at the variety show that night, and have been singing together ever since, as the duo Curtis & Loretta. They got married in 1987, and now live in Minneapolis.
Curtis & Loretta's music comes straight from the heart. The husband and wife duo's extraordinary harmonies and proficiency on a parade of stringed instruments create an alluring frame for their poignant original songs, and traditional pieces from America and the British Isles. The current menagerie includes mandocello, folk harp, guitars, clawhammer banjo, ukulele, and mandolin, plus a bit of kazoo, harmonica, and shakers. Their heartfelt originals explore timeless issues such as love and longing, and they also boldly tackle tough subjects such as Alzheimer's ("Can You Take Me Home?"), and war ("Angel of Bergen-Belsen"). They rack up countless miles each year, crisscrossing the country to deliver their own unique brand of folk singer/songwriter music.
---
April 26 – Mustard's Retreat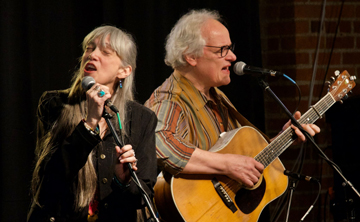 Mustard's Retreat has always sung the songs they enjoyed and cared about, regardless of the trends of the music industry and pop culture. They are committed to simply being themselves, not chasing fame or brass rings, while delighting in and connecting with their audiences as if they were family. The honesty of what they present onstage and the extensive body of outstanding original songs and recordings all contribute to a fiercely loyal audience that continues to grow. "Music to cure what ails you" was how one reviewer in the 1970s described them, and that is as true now as it was then.
Mustard's Retreat formed in May 1975 in Ann Arbor, Michigan. Libby Glover and David Tamulevich started performing together in the rathskeller of the old Heidelberg Restaurant. They were eventually joined by David's friend Michael Hough, and Mustard's Retreat was born. They performed as a trio for a couple of years until Libby moved out of state then David and Michael kept on making music together as Mustard's Retreat for the next 40 years. When Libby moved back to Michigan in 2016, the trio started singing together again, and it was like they had never been apart. In the summer of 2019, Michael took a hiatus from the band to be with his partner who is battling cancer. They all agreed that David and Libby should continue to perform as Mustard's Retreat.
Their performances are always joyful and uplifting, as well as intelligent, thought provoking and insightful. They've recently begun referring to their career and touring as "Defiantly Hopeful." In part due to their long career, but more as a statement about what the music has meant to them.
---
May 3 – Shawna Caspi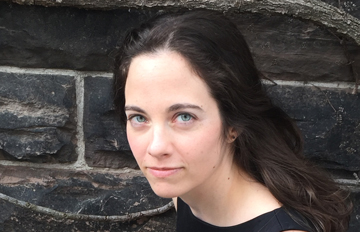 "Shawna taps into her Canadian folk roots to share songs with beauty, humor and a keen eye for the world around her. Add to the fact that she is a classically trained guitarist with a stunning voice, and you have an artist that is destined to be an important artist on the folk circuit." – Ron Olesko, Sing Out! Magazine
Toronto-based singer-songwriter Shawna Caspi performs solo but there's a whole band under her fingertips. She believes in poetry and the power of one person and one instrument, accompanying herself with a remarkable lyrical fingerpicking guitar style. Her performances capture audiences with grace and intimacy, whether the setting is a living room, a festival stage, or the bar car of a passenger train. Shawna loves the landscapes of her travels, and while weaving them into her songs, she has also been portraying them on canvases, painting one-of-a-kind works of art inspired by the rich scenery she sees on tour.
Shawna's fourth album "Forest Fire", released in September 2017, is a collection of songs about burning things down and building them up again. The elegant arrangements draw the listener into the depths of haunting, atmospheric tracks, then lift them out with airy, bluegrass instrumentation and hopeful narratives for brighter days. Shawna strives to be unafraid, to embolden quieted voices, to tell the truth above all else.
---
May 10 – Bill Staines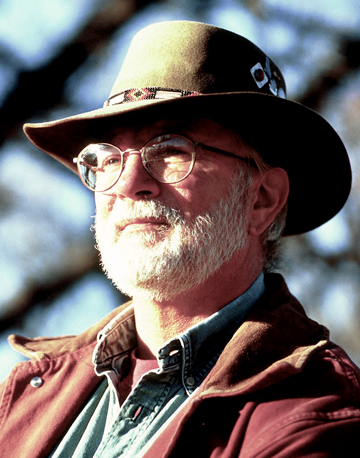 "Bill Staines has been my hero since 1977. He carries on where Woody left off-carrying on the tradition of stories and characters you wish you knew." – Nanci Griffith
For more than forty years, Bill has traveled back and forth across North America, singing his songs and delighting audiences at festivals, folksong societies, colleges, concerts, clubs, and coffeehouses. A New England native, Bill became involved with the Boston- Cambridge folk scene in the early 1960's. From the time in 1971 when a reviewer from the Boston Phoenix stated that he was "simply Boston's best performer", Bill has continually appeared on folk music radio listener polls as one of the top all-time favorite folk artists. Now, well into his fifth decade as a folk performer, he has an international reputation as a gifted songwriter and performer.
Singing mostly his own songs, he has become one of the most popular and durable singers on the folk music scene today, performing nearly 200 concerts a year and driving over 65,000 miles annually. He weaves a blend of gentle wit and humor into his performances. Bill's music is a slice of Americana, reflecting with the same ease his feelings about the prairie people of the Midwest or the adventurers of the Yukon, the on-the-road truckers, or the everyday workers that make up this land.
Bill has so far recorded 26 albums. His songs have been recorded by many artists including Peter, Paul, and Mary, Tommy Makem and Liam Clancy, The Highwaymen, Mason Williams, Grandpa Jones, Jerry Jeff Walker, Nanci Griffith, Glen Yarborough, and others.