Bound for Glory is rebroadcasting the best of Bound for Glory shows…
…until we can safely get back to presenting live performances.
Each week we will be featuring a recording of a previous live show or music from a selected performer. Is there something you would like to hear? Email Phil here!   Click here for ways to listen to the show.
---
On your radio September 12—
Scott Cook
Originally broadcast 9/22/19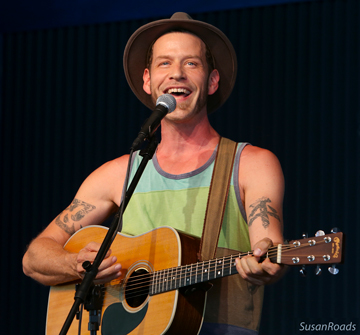 "He sings his heart and soul, and in doing so lets light flood into your own… A good eye for imagery, a gentle human touch, a wry sense of humour, a whole lot of integrity, a warm, rugged voice and a bunch of memorable lines… Truly one of Woody Guthrie's children."—RnR Magazine
A roots balladeer with a rare personal warmth, Canadian Scott Cook has managed to distil the stories collected over his years touring across Canada, the USA, Europe, Asia, Australia, and elsewhere into straight-talking, keenly observant verse. Road-worn, painfully honest, and deeply human, his tunes weave threads of folk, roots, blues, soul and country over spacious fingerstyle guitar and clawhammer banjo arrangements. His fourth release, One More Time Around, was nominated for a Canadian Folk Music Award. UK magazine Maverick Country named him "one of Canada's most inspiring and imaginative storytellers". In 2015 he put together a seven-piece honky-tonk band for his fifth studio album, Scott Cook and the Long Weekends Go Long, and in 2017 he released his sixth album Further Down the Line, earning his second Canadian Folk Music Award nomination, for English Songwriter of the Year. The album is included inside a softcover book offering a look back, in words and pictures, on his last decade of near-incessant rambling. All the hard miles notwithstanding, he still believes that songs can change your life, and your life can change the world.
---
On your radio September 19—Pepper and Sassasfras
Originally broadcast 3/24/19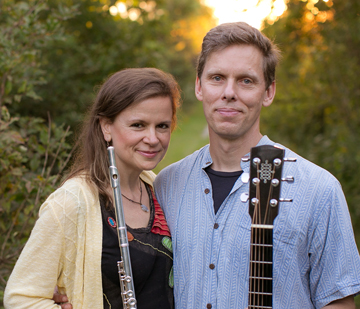 "It's the blend. It's the instruments. It's the ideas. It's the creativity. It's the authority. It's the flair. It's the flirting. It's the fast fingers. It's the laughing. It's the words. It's the rock. It's the folk. It's the wit. It's hard to put your finger on just what you like best about Rodgers and Ramsay."—Nancy Emrich, LilFest
Jeffrey Pepper Rodgers, grand prize winner of the John Lennon Songwriting Contest, teams up with multi-instrumentalist/songwriter Wendy Ramsay in this dynamic folk-rock duo. Rodgers, also the founding editor of Acoustic Guitar magazine, delivers masterful band-in-a-box guitar work while Ramsay, harmonizer extraordinaire, adds flute, clarinet, guitar, accordion, and her quirky originals to the mix.
Based in upstate New York, the two musicians collaborated on Rodgers' latest album, "Almost There", which won the 2015 Sammy Award for Best Americana. They were selected to perform, with the full JPR Band, in the 2015 Emerging Artist Showcase at the Falcon Ridge Folk Festival. Now known as Pepper and Sassafras, the duo was finalist for Best Duo at FreshGrass. The duo has played in venues ranging from house concerts and coffeehouses to bars and churches.
"Jeffrey and Wendy meander comfortably from laugh-out-loud funny to beautiful love songs and rousing sing-alongs…all performed with great musicianship and goose-bump harmony."—Jim Clare, Tunes by the Tracks
---
On your radio September 26—Carolann Solebello & Joe Iadanza
Originally broadcast 2/16/20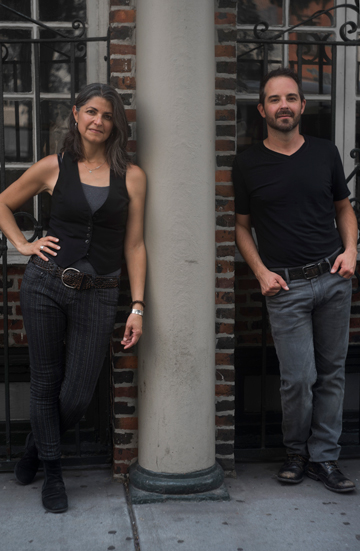 As kindred spirits and longtime friends Carolann Solebello and Joe Iadanza are perhaps the yin and yang of performing songwriters. Solebello's smooth, warm voice and precise rhythm guitar perfectly dovetail Iadanza's raw, honest vocals and graceful six-string virtuosity.
Carolann Solebello was born and bred in New York City. Best known to folk audiences as a founding member of Americana trio Red Molly, she now tours both solo and with modern folk quartet No Fuss and Feathers.
Carolann's smooth, compelling voice and warm acoustic guitar style surely nod to rural folk traditions, yet her decidedly urban sense of rhythm and sophisticated vocal phrasing bend those traditional forms into more contemporary shapes. Carolann has garnered a number of songwriting awards, and her lyrics, always sharp and incisive, delve deeper and wider than ever before on her latest release, "Shiver" (2018).
"Shiver is perhaps my most intimate album to date," Solebello says. "Though some of these songs feature characters who are purely products of my imagination, each narrator, real or imagined, whispered to me from some unswept corner of my psyche, asking to be heard."
Born of Italian immigrants and union activists, Joe Iadanza understands the passionate struggle of the American dream. With a voice that recalls Cat Stevens and Harry Chapin, and songs that hearken to the impassioned storytelling of Springsteen and Leonard Cohen, this Long Island native's music is rooted in classic folk: honest and raw.
Joe's return to the road in 2019 is marked by the July release of his third studio album, Common Man—a folk-rock love letter about trust, starting over, and charting new relationships.
---
On your radio October 3—The Vollmers
Originally broadcast 3/1/20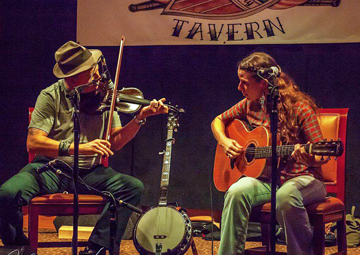 The Vollmers are an acoustic duo composed of spouses Claire Byrne of Driftwood and Brian Vollmer (Old Time Music Party & The Gerry Garcia String Band). They are full-time musicians (who also teach and lead workshops), who make their home in Binghamton. They play older Country and Bluegrass songs, archaic fiddle runes from rural Appalachia, and original roots music. Their interpretation of timeless American music is compelling and revealing. Their debut album, "Waves on the Sea" has just been released.
Brian's first CD, Old Time Music Party, was released in 2013, and quickly received widespread acclaim. The album has had such an impact on the Old Time music community that you can always hear some of the more unusual and archaic tunes that Brian composed for the album being played at jam sessions at fiddler conventions all over the world. In recent years, Brian moved from the mountains of Tennessee and North Carolina to Upstate New York. There he met and married musician Claire Byrne of Driftwood during an apprenticeship in Ithaca.
Well known as the violinist and singer in Driftwood, Claire Byrne mixes folk, country, blues, old time and a sound that's all her own. Byrne's music flies out of her heart and into the room in which she sings. Held akin to the musical styling of Loretta Lynn, June Carter and Janis Joplin, Byrne's music is rich in energy and emotion and reflective of human nature.
---
On your radio October 10—Joe Jencks
Originally broadcast 2/2/20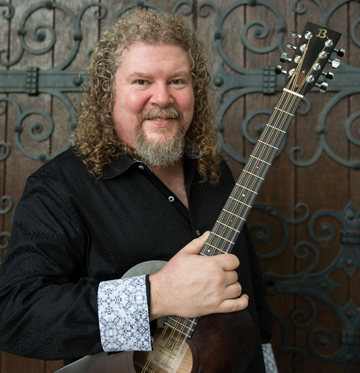 "I am literally stunned by this new album. Poets, Philosopher, Workers & Wanders tells our stories, his story, and the untold stories, as an American folk master can—with heart and unfettered perfection. Add this one to the folk canon! "—MarySue Twohy, The Village, SIRIUS XM Radio
Joe Jencks is a 20-year veteran of the international folk circuit, an award-winning songwriter, and celebrated Chicago-based vocalist. Merging conservatory training with his Irish roots and working-class upbringing, Joe delivers engaged musical narratives filled with heart, soul, groove and grit. Having penned several #1 folk songs including the ever-relevant "Lady of The Harbor", Jencks is also co-founder of the harmony trio, Brother Sun. From Festivals like Falcon Ridge, Kerrville, Mariposa, and Old Songs, to venues like Lincoln Center and Carnegie Hall, Jencks has enthralled diverse audiences with his approachable style. Joe is noted for his unique merging of musical beauty, social consciousness, and spiritual exploration. Blending well-crafted instrumentals and vivid songwriting, Jencks serves it all up with a lyric baritone voice that has the edgy richness of a good sea-salt caramel.
Joe's newest Solo CD, "Poets, Philosophers, Workers, & Wanderers", was released in 2017 to critical acclaim. The CD spent several weeks at #1 on Sirius XM's Americana Chart, and was also the #1 CD on the Folk DJ Chart for May, 2017 – with 4 songs in the top 10.
"Beyond the fine selection of songs and the talented team assembled in the studio, what really shines through on Joe Jencks' new album are his resonant, honey-rich voice, his open-hearted humanity, and his commitment to social justice. We need artists who inspire our better selves more than ever, don't we?"—John Platt , Sunday Supper, WFUV, Bronx, NY
---
On your radio October 17—Matt Nakoa
Originally broadcast 1/26/20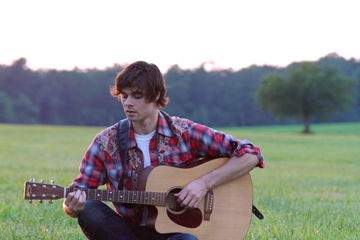 "Matt Nakoa is a musical adept, one of those well-kept secrets you just can't help but celebrate: intimate and genuine, soulful and bittersweet, a rich poetic songbook sung in praise to a complicated, emotionally present world."—CoverLayDown.com
Matt Nakoa is an award-winning songwriter, singer, and multi-instrumentalist. A modern troubadour, he makes his home on the highways and concert stages of America, and appears regularly with folk music icon Tom Rush. The Boston Globe says of Nakoa, "Between his piano chops and heartfelt originals on guitar, he drops jaws."
Born on a small goat farm in New York State, Nakoa trained to be a concert pianist before accepting a scholarship to attend Berklee College of Music as a vocalist. He developed his dramatic songwriting style with his college alt-rock band, The Fens, and after the band dissolved, he landed in NYC. It was in Manhattan's all-night piano bars that Nakoa developed an uncanny ability to command the attention of any audience. His first solo albums, released in 2012 and 2014, garnered multiple songwriting awards, including a win at Kerrville Folk Festival's New Folk Competition.
Nakoa's newest album, Casting Shadows, is a spellbinding blend of pop, soul, and classical influences that tells a story of childhood dreams crashing headlong into grownup reality.
---
On your radio October 24—Gordon Thomas Ward
Originally broadcast 7/28/19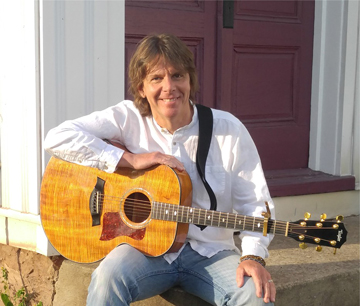 "Gordon Thomas Ward exhibits his mastery of eloquent lyrics and musical storytelling. The songs emanate exquisite colors, captivating rhythms, and Ward's enchanting voice."—Blogcritics
Gordon Thomas Ward's song stylings have been influenced by the singer-songwriters of the late 1960s through the 1970s, yet Gordon's songs occupy a space all their own and fit into the contemporary folk rock, adult alternative, and Americana genres. Gordon utilizes a variety of instruments in his live shows resulting in a varied spectrum of tonal colors.
His songs have led him to work with notable musicians such as Mik Kaminski and Eric Troyer (The Electric Light Orchestra and ELO II), William J. Hall (Frostwater), Caroline Cotter, share the stage and billing with Natalie Merchant and Christine Lavin, and to open for The Boxcar Lilies and Bill Staines, among others. Gordon's first album, "Welcome to the Past" was released in 2013. His new GRAMMY-balloted record "Providence" was released in 2018 to critical acclaim. Gordon has written songs for film, the World War One Centennial Commission in Washington, D.C., and historical groups.
As an artist interested in social issues, Gordon produced and performed in a Concert Across America to End Gun Violence in 2016 and 2018. A true "Renaissance man," Gordon is the host of a podcast titled An Artist's View and is the author of five books, on which he lectures frequently. At the moment, Gordon is working on a new record titled "Eiderdown", which he hopes to release late in 2019 or early 2020.
---