Bound for Glory is rebroadcasting the best of Bound for Glory shows…
…until we can safely get back to presenting live performances.
Each week we will be featuring a recording of a previous live show or music from a selected performer. Is there something you would like to hear? Email Phil here!   Click here for ways to listen to the show.
---
On your radio October 2—
Greg Greenway
Originally broadcast 10/16/16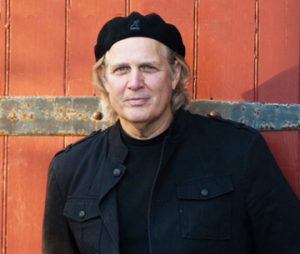 Born in Richmond, VA, Greg Greenway has made music-rich Boston his home for years, touring as a member of the acclaimed folk trio Brother Sun. He has also established a solo career and has performed at Carnegie Hall and on national radio programs such as World Café, Mountain Stage and All Things Considered. One of his songs, "Driving Through Massachusetts" enlivened NPR's popular "Car Talk"; it's on the CD compilation of disrespectful car songs, CarTalk CarTunes.
With humor and commitment, Greg continues the tradition of Woody Guthrie, Phil Ochs and Pete Seeger, expanding the reach of acoustic folk music. A dynamic singer, poet, onstage humorist and entertainer, he also shares his experience in numerous workshops, including a class on music and social change. A Boston Globe reviewer writes: "Confessional one moment, rambunctiously disarming the next, few modern folk singers can own a coffeehouse stage as completely as Greenway."
---
On your radio October 9—Louise Mosrie
Originally broadcast 9/27/15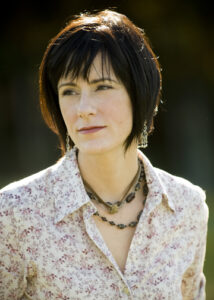 "Louise Mosrie may well be the brightest young folk-oriented artist to emerge from Nashville in many a year. On her second release her pure, expressive voice delivers the songs with the perfect balance of expressiveness and direction…" ― Rich Warren – WFMT-FM "Midnight Special"
Louise grew up in the small town just outside of Nashville, TN on a farm with British parents and several siblings; riding horses, writing poetry and singing with the radio. A few years later, after moving back to Nashville, Louise began writing songs about the South. In 2008, she began working on "Home". The album, a mix of bluegrass, country and folk, debuted at number one on the Folk DJ charts, and went on to be one of the most played albums of 2010 on that chart.
In 2012, her 15-year marriage ended, and her mother was diagnosed with brain cancer. She died 6 months later. Out of those dark days came new songs that have been recorded on her newest release, "Lay It Down": Ten songs of love, loss and surrender. On "Lay It Down", Louise collaborated with folk-rock songwriter/producer, Cliff Eberhardt.
---
On your radio October 16—Four Shillings Short
Originally broadcast 9/25/16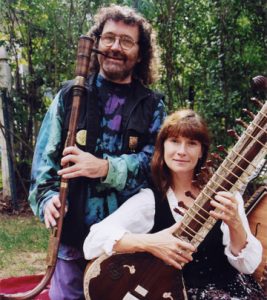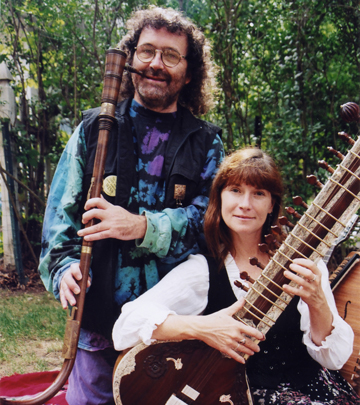 Four Shillings Short—the husband and wife duo of Aodh Óg O'Tuama from Cork, Ireland, and Christy Martin from California—cover the globe in the music they perform. Drawing on musical traditions from the Celtic to the Asian subcontinent and the Americas, as well as classical music from India, medieval and Renaissance Europe, the duo's repertory calls on a sparkling range of more than thirty instruments including bouzouki, sitar, charango, bowed psaltery, doumbek, and krumhorn.
Aodh Óg O'Tuama grew up in a family of poets, musicians and writers. He received his degree in Music from University College in Cork, Ireland, followed by a fellowship at Stanford University in medieval and Renaissance performance. In addition to playing a variety of wind and percussion instruments, he sings in English, Gaelic & French. Christy Martin grew up in a family of musicians and dancers. As a teen, she began a ten-year study of the North Indian sitar, five of those years with a student of master Ravi Shankar. Besides playing a host of plucked, bowed, and percussed stringed instruments, Christy sings in English, Irish, Spanish and Sanskrit.
---