Bound for Glory is rebroadcasting the best of Bound for Glory shows…
…until we can safely get back to presenting live performances.
Each week we will be featuring a recording of a previous live show or music from a selected performer. Is there something you would like to hear? Email Phil here!   Click here for ways to listen to the show.
---
On your radio October 25—Claudia Schmidt
(Original live show from 9/24/17)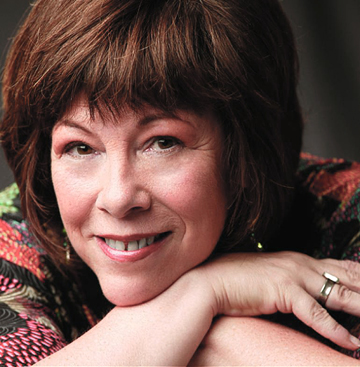 Claudia Schmidt has been perfecting her craft of performing for almost 4 decades. It is a quirky and wonderful hodge-podge (her word) of music, poetry, story, laughter, drama, and celebrating the moment. Work in clubs, theaters, festivals, TV, and radio has added depth and dimension, and since she has always included her original work along with very personal versions of the work of others, what you get is a unique look at the world from someone who says what she sees with clarity, humor, and wonder. The San Francisco Bay Guardian said: "Schmidt's shows are a lot like falling in love. You never know what's going to happen next, chances are it's going to be wonderful, every moment is burned into your memory and you know you'll never be the same again." More succinctly, Garrison Keillor said "when Claudia sings a song, it stays sung."
---
On your radio November 1—Bob Bovee
(Original live show from 10/29/17)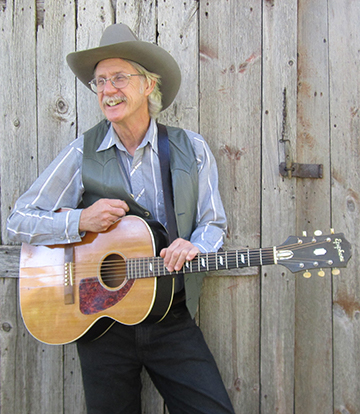 "No one handles old-time cowboy and humorous songs better than Bob. His vocals are hauntingly rough. His guitar and harmonica are as good as you will ever hear. Whether performing in concert, playing for a barn dance, or on a recording, Bob….leave(s) you wanting more." — Don Stevens, All Music Guide
Bob Bovee has traveled the country since 1971, taking old time music to audiences of all ages at festivals, fairs, concerts, dances, schools, libraries, music camps, radio and TV programs. This is rural music as played in homes, at dances and for earlier entertainments such as minstrel shows and country radio.
Along with a repertoire including dance tunes, ballads, cowboy songs, humorous and sentimental numbers, blues and rags, he spices their shows with stories, history and folklore. Bob sings (yodels, too) and plays guitar, harmonica, banjo and autoharp.
Bob is a Nebraska native whose family sang and played the old-time songs. Many of the western and railroad songs he does were learned from his grandmother. He plays banjo and autoharp, sings and yodels, and can drive a dance band with his guitar and harmonica. Bob is well known and loved for his dry and witty stage humor. He has published numerous articles and reviews for The Old-Time Herald and Inside Bluegrass and been an instructor for a course called "The History of Country Music" for the Honors Division at the University of Minnesota.
---
On your radio November 8—Pierce Pettis
(Original live show from 7/8/18)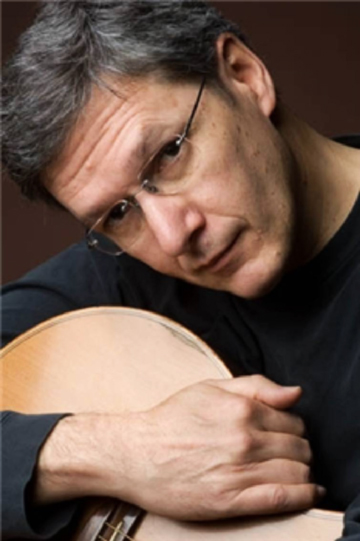 "Pierce Pettis doesn't write mere songs, he writes literature…End to end the songwriting is brilliant…Pierce Pettis albums are events in my listening. His writing just gets better all the time and his singing is marvelous, wry and warm…"—Sing Out!
Pierce Pettis is one of this generation's most masterful songwriters. His music is distinguished by his uncanny ability to capture universals in human experience by drawing on the humor and trials in daily life. Pettis' music can simultaneously pull on our hearts and keep us laughing. The beautiful harmonies, inventive yet subtle percussion, strong guitar, and Pierce's rich vocals are a constant throughout his body of work.
During his long career Pierce Pettis has been a writer at Muscle Shoals Sound Studios in Alabama, recorded for Fast Folk Musical Magazine in New York, won the prestigious New Folk songwriting competition at the Kerrville Folk Festival in Texas, and was a staff songwriter at Polygram/Universal Music Publishing in Nashville. He has received numerous songwriting awards including a 1999 ASCAP Country Music Award for "You Move Me" recorded by Garth Brooks.
---
On your radio November 15—Home Remedy
(Original live show from 11/11/18)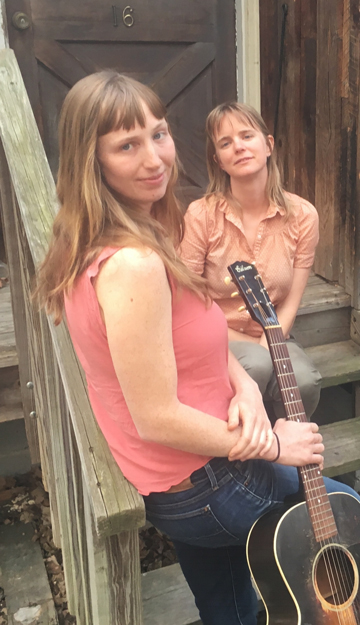 Home Remedy is the duo of Rosie Newton and Lydia Garrison, both from Ithaca, New York. They sing original songs in harmony, written on fiddle, banjo and guitar, and sometimes accordion. They also play traditional Old Time & Cajun/Creole fiddle & accordion tunes, and sing a few songs from the "Americana" cannon: Old Time, Country, Bluegrass, and Folk.
Rosie Newton grew up immersed in the rich folk music scene of Woodstock, NY, and began playing the fiddle when she was eight. Newton attended college in Ithaca, NY, where she studied Viola. While in Ithaca, she found herself swept up by the area's music scene, which infused her with a deep appreciation for the beauty and diversity of roots music. Newton's interests span a wide range of musical styles, from Irish and old time to country and zydeco.
Lydia Garrison's mother, Gay Garrison, had a passion for Cajun and Zydeco music and dance which took the family to many regional music festivals, and as far as Louisiana. Lydia started learning violin at school at age 8, but after three months when the students had to learn to read music, it stopped being fun and Lydia promptly quit with no regrets. After starting out on the Cajun triangle to sit in with her mom's Cajun band, Lydia began learning Old Time banjo and fiddle as well as Cajun fiddle. Gay taught Lydia the guitar, and the guitar got Lydia started with writing songs. In college, Lydia was fortunate to do a musical study abroad in Bamako, Mali (West Africa) where she studied the Jeli Ngoni—a great-great-grandmother of the American banjo.
---
On your radio November 22—Joe Crookston
(Original live show from 4/21/19)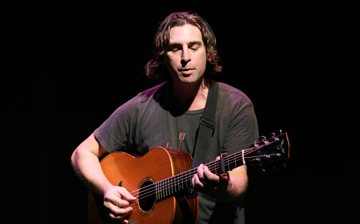 "At every festival I hope to find the gift of one artist whose songwriting and performance stand out. Joe Crookston was that gift for me this year at the Philadelphia Folk Festival. Stunning performance, great songs, and not a word wasted! I LOVE that!"—David Francey, Songwriter
Songwriter, guitarist, painter, fiddler, slide player, and believer in all things possible, Joe Crookston is a master storyteller on the creative edge. His music swirls with themes of lightness, darkness, clocks ticking, fiddle looping, weeping willows, slide guitar bending, cynicism, hope, and the cycles of life and rebirth. With unwavering courage to be himself, he is literate, poignant and funny as hell. Whether he's picking his 48 Gibson, weaving through lap slide songs, or looping his fiddle, he will draw you in.
Joe says, "I'm learning to trust my voice as a songwriter. Be who I am. Trust the stories and follow no trends. More and more I find that when I tell my true story, it has wider breadth, deeper impact, and resonates more clearly." His music has been recorded and performed by Irish harpers, a cappella gospel choirs, solo artists, and bluegrass bands.
He lives in Ithaca NY, and tours regularly in the US, Ireland and Canada. Joe has taught at many retreats including SummerSongs, The Swannanoa Gathering in North Carolina, and the Yearly Quaker Gathering in Rhode Island. He was named the 2016 Folk Alliance International Artist-in-Residence.
---
On your radio November 29—Traonach
(Original live show from 8/26/18)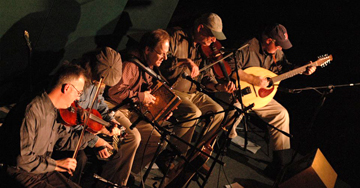 "Traonoach has a deep knowledge and love of the music and a palpable zest for playing."—Dirty Linen Magazine
Traonach is a traditional Irish ceili band that grew out of the lively and long-standing Ithaca Irish music scene. Traonach is a fortunate meeting of talented musicians from around the USA who had all, to their own amazement, ended up living in the small city of Ithaca, New York. Over the past two decades they have created a tight, driving sound that has delighted audiences at festivals and concert halls throughout the northeastern states.
Traonach is the Gaelic term for the corncrake, a reclusive bird with a sweet call once common throughout Europe, Central Asia, and Northern Africa, and, of course, Ireland. The bird is described in the sixth-century Book of Kells. Modern farming developments, particularly the increased use of machine harvesters have brought the traonach to the brink of extinction.
The musical manifestation of the traonach is alive and well. The coming and going of players in Traonach reflects the pattern of turnover in the Ithaca Irish session. In a university town people will arrive for graduate school, an academic job, or perhaps be in a transitional stage of their careers, remain for a few years and then move on.Currently, the band includes Mark Bickford on concertina, accordion, banjo; Harry Lawless on banjo, bouzouki; Tim Ball playing fiddle, and Scott Whitham playing bodhran and fiddle. Elder musician, Ed McGowan holds the main fiddle chair.