Bound for Glory is rebroadcasting the best of Bound for Glory shows…
…until we can safely get back to presenting live performances.
Each week we will be featuring a recording of a previous live show or music from a selected performer. Is there something you would like to hear? Email Phil here!   Click here for ways to listen to the show.
---
On your radio March 26—Eddy & Kim Lawrence
Originally broadcast 02/17/19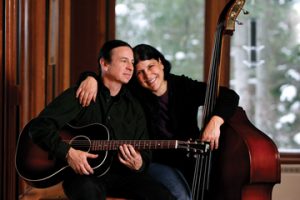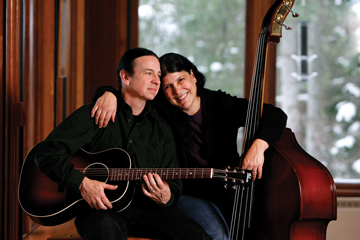 Growing up in Alabama, with deep roots in the red clay of then-rural Walker County, Eddy Lawrence was immersed in the old-time folk, country, blues, and bluegrass traditions that flourished there. He has called the area where he came from "the place where the Appalachians meet the Delta." He spent a decade in New York City before settling in the North Country of New York State in 1992.
Eddy first gained attention in New York City's thriving East Village music scene of the early 1980s. His first solo album, "Walker County", released in 1986, was an acoustic homage to his home state. For the next 15 years, Eddy worked the folk music circuit, playing coffeehouses, festivals, and clubs.
Shortly after the release of his album "Inside My Secret Pocket" in 2004, Eddy scaled back promotion of his own work in order to focus on producing recordings by Native American artists, several of which were released on his own Snowplow label. Two of the albums were nominated for Native American Music Awards (NAMMYs).
These days, he performs in concert with his wife, Kim, who accompanies him on upright bass. The duo has recently released a new all-acoustic CD called "My Second Wife's First Album". The recording is their first together and the ninth album of Eddy's original songs. With this album Eddy has reentered the world of the singer-songwriter, returning to the acoustic sounds that first brought attention to his music back in the 1980s.
---
On your radio April 2—Debra Cowan
Originally broadcast 11/18/18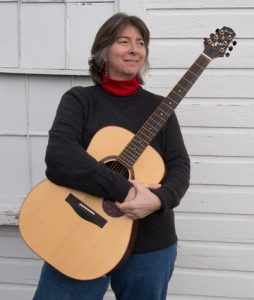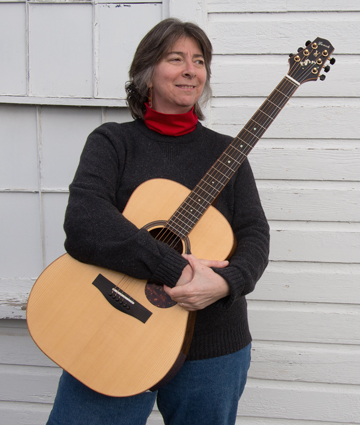 "Debra has a voice which beautifully combines Celtic and Appalachian sensibilities…deeply satisfying, lyrical and musically elegant." —Roseanne Cash
Following a life-long desire to sing and perform, Debra Cowan left her job as a California middle school math teacher in 1997 and went to live in Edinburgh, Scotland for six months. There she learned the art of unaccompanied singing and upon her return to the USA in 1998 began traveling all over New England performing at any open mike within 100 miles of her new home in Springfield, Massachusetts. Almost 20 years later, she is now a full-time performer who bridges the old and new with a refreshing stage presence. She can be seen in many venues, heard on both terrestrial and internet radio world-wide and will travel anywhere to sing.
Her four recordings have been met with high praise and in June 2015, she was featured in the UK folk music magazine, Living Tradition. She tours extensively in the United Kingdom and in North America and can also be seen on stage with her good friend, singer and musician John Roberts. When Debra isn't touring internationally or busy with her activities as American Federation of Musicians (USA) Local 1000 Vice-President, she makes her home near Worcester, Massachusetts.
---